The Farlanders
Comments
Log in with itch.io to leave a comment.
I'm very happy about this.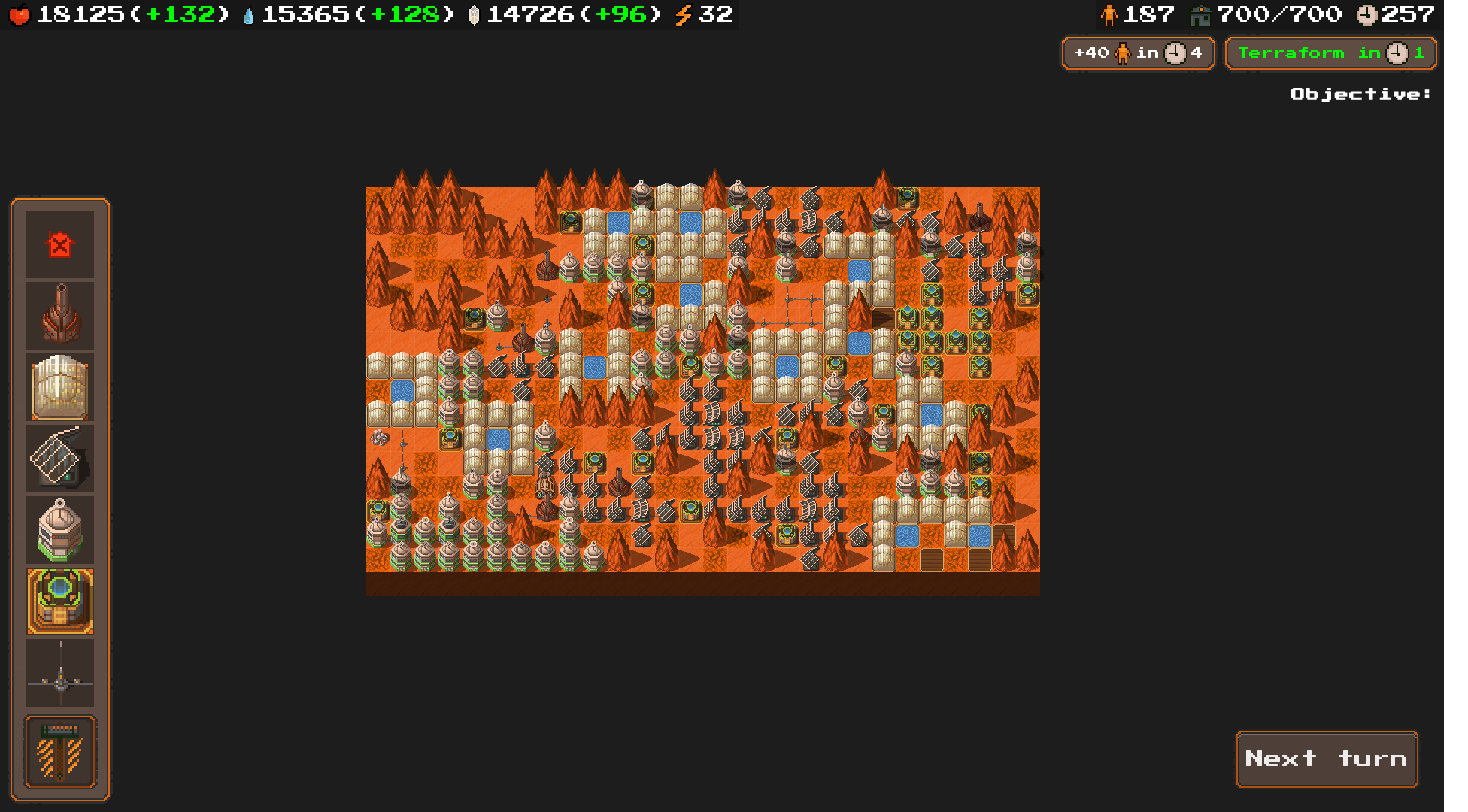 Seems like you mastered game mechanics. I never built such a big colony myself. Well done!

This really should be made into a larger game. Storms, pirates and such would be amazing.
played for a bit and I really enjoyed the music and the cool art style is has, I enjoyed trying it out, keep up the great work :)
Thanks! Our artist put a lot of effort into graphics, especially in the 'story images'. Glad you liked the style.

The game is very nice. It contains lots of thinking. I like it.
I had to start several times just to survive first days.

Unfortunately there is lack of "undo" button so any missclick is a huge pain.

Thank you! As for the undo button/extra confirmation, maybe we will add it some day.

Nice game!
I played for several hours without a break. :)